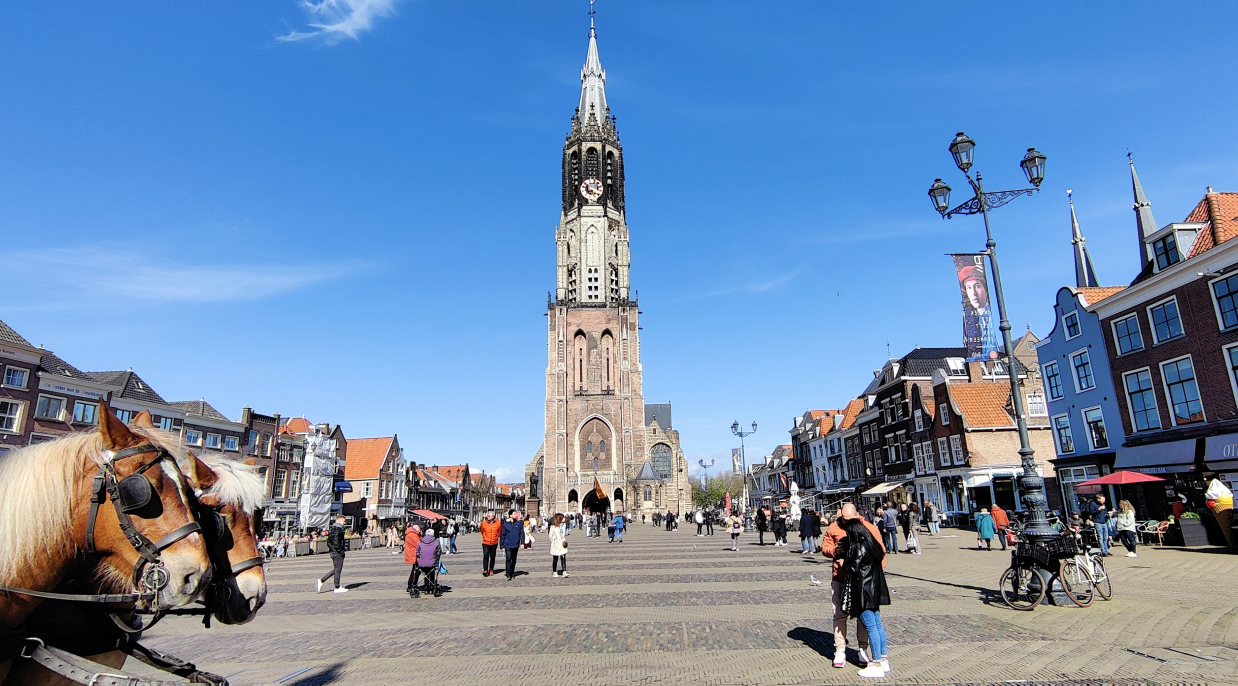 The New Church, surprise surprise, is newer than the Old Church.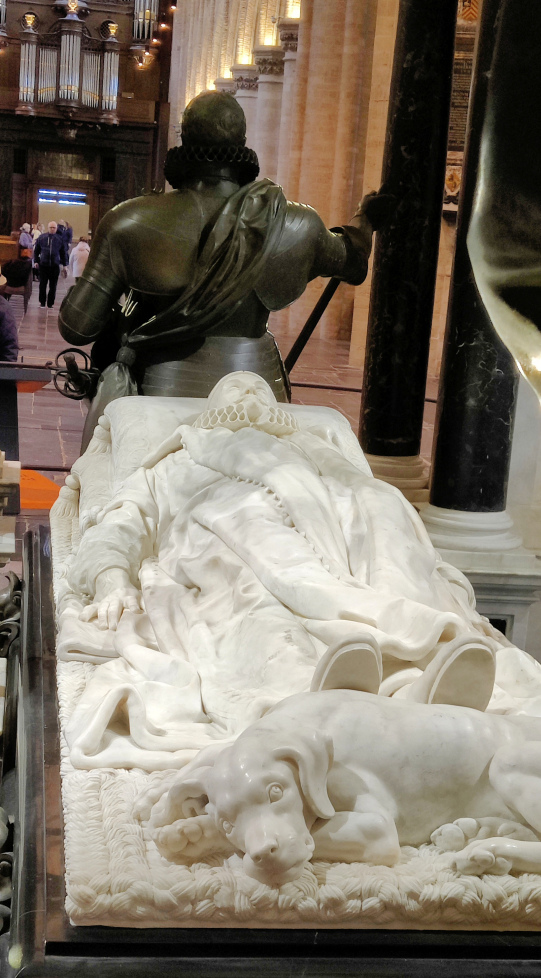 Located on Delft's main market square it's an impressive building that can be seen from far, far away. The burial vault of the church is also the last resting place of Dutch royalty and other great historical figures.
For example the famous William of Orange is buried there but also the late queen Juliana and her husband, renowned painter Johannes Vermeer and the admirals Piet Hein and Maarten Tromp. Stunning grave-statues were erected to honor their legacies.
If you're not afraid of heights or tight spaces then climb the 367 stairs to the top of the church tower!
A stunning view over the city and neighbouring villages awaits you.
And don't worry, those few iron reinforcements crossing the stairs are just there to stabilize the tower so it won't fall over 😉
---
Our walking tour through Delft is a solid way to learn more of the city's rich history. Book a tour today and make the most of your visit!